Entry type: Person
Entry ID: AWE3782
Paterson, Elizabeth Deans (Betty)
(1895 – 1970)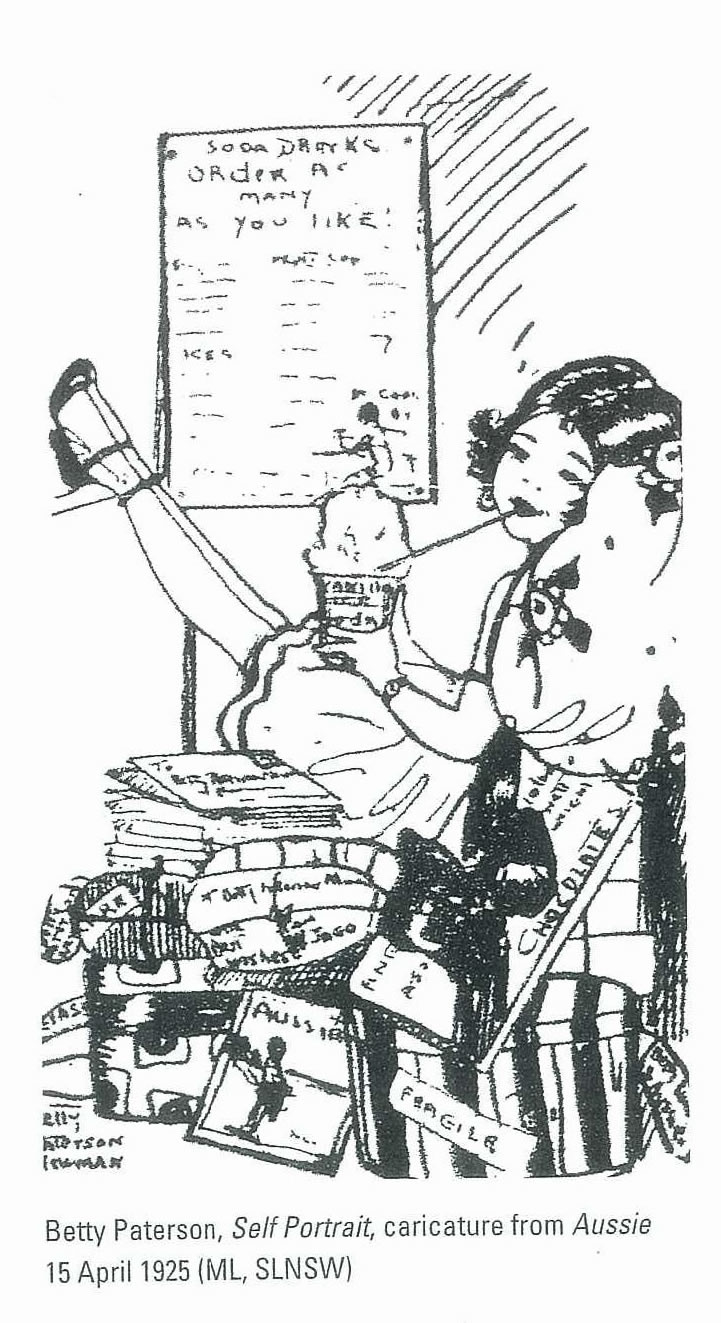 Born

18 March, 1895, Melbourne Victoria Australia

Died

31 December, 1970

Occupation

Cartoonist, Illustrator, Journalist
Summary
Betty Paterson and her sister Esther were prodigies born into the elite of Melbourne's bohemian set. Father (Hugh) and uncle (John Ford) were both artists and her first playmates were her neighbours, the children of Frederick McCubbin.
Art impinged upon every facet of her life throughout its entire course. Her Art Deco cartoons were published regularly in magazines such as The Bulletin and Aussie. Her illustrated interpretations of 'permissive' 1920s society resonated with those she depicted – she became artist-by-appointment to the flappers.
Betty Paterson married twice, and had one child, a daughter, Barbara.
Events
1920 - 1940
1952 - 1970

Married the painter Albion Wiltshire

Married
1923 - 1970

Kenneth Newman (later divorced)

Married
1966 - 1966
Published resources
Site Exhibition
Edited Book
Resource
Archival resources
National Library of Australia, Oral History and Folklore Collection
National Library of Australia
Digital resources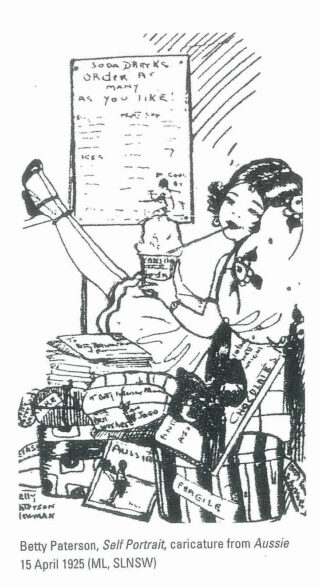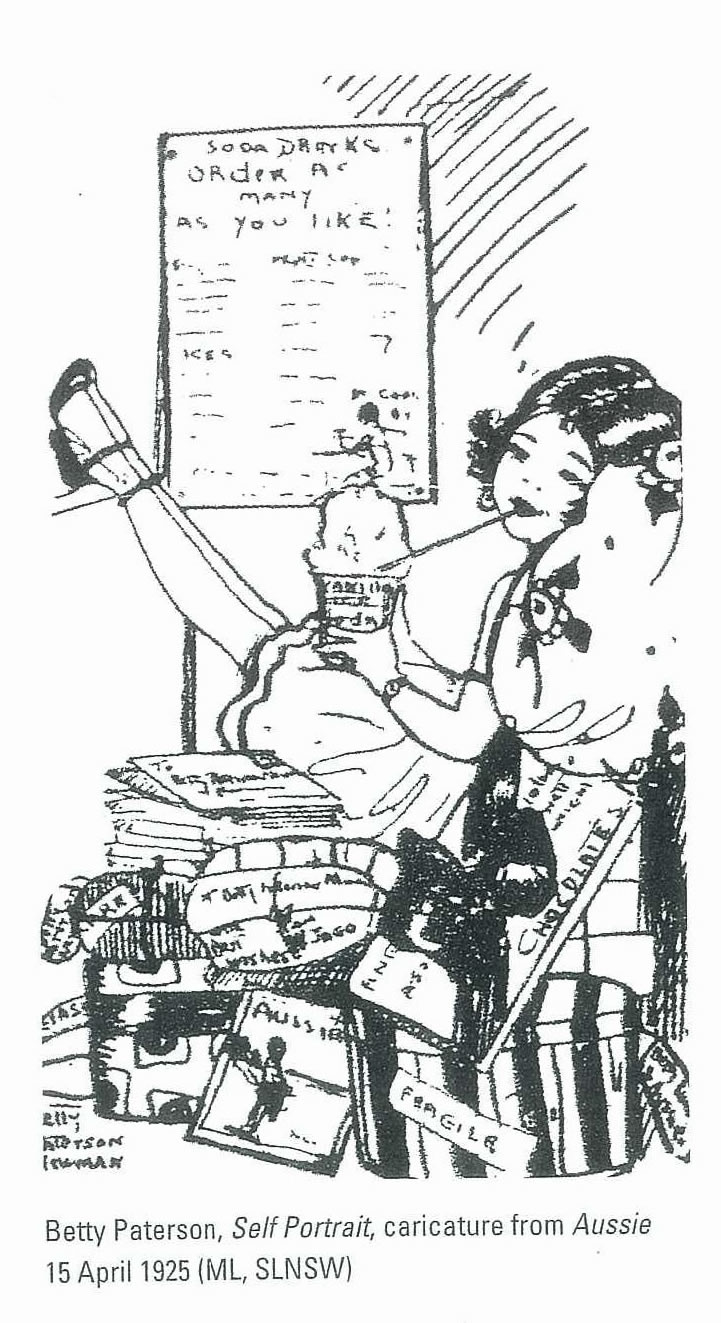 Title: Betty Paterson: Self Portrait
Type: Image
Description: Scanned copy of a reproduction used in Joan Kerr's <i>Heritage: The National Women's Art Book</i>. It was first published in <i>Aussie</i> on April 15, 1925.
Date: 3 May, 2023