Entry type: Person
Entry ID: AWE2726
Roxon, Nicola Louise
(1967 – )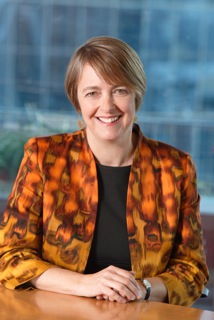 Born

1 April, 1967, Sydney New South Wales Australia

Occupation

Attorney General, Lawyer, Minister, Parliamentarian, Union organiser
Summary
A member of the Australian Labor Party, Nicola Roxon was elected to the House of Representatives for Gellibrand, Victoria, in 1998, and was re-elected in 2001, 2004, 2007 and 2010. She became Shadow Minister for Health in 2006 and on the election of the Labor Government in November 2007, she became the Minister for Health and Ageing.
She continued to hold that portfolio in the Gillard Labor Government until she was appointed Attorney-General on December 14, 2011; the first woman to hold the position in the Australian parliament.
She resigned from the portfolio in February 2013 and retired from parliament on 5 August 2013.
Details
Roxon was born in Sydney, New South Wales. She is the second of three daughters and the niece of the late Australian journalist and Sydney Push member Lillian Roxon. Her paternal grandparents were Jewish and migrated from Poland to Australia in 1937. Anglicising the family name from Ropschitz to Roxon, her grandfather worked as a GP in Gympie and Brisbane, Queensland. Her mother Lesley trained as a pharmacist, while her father Jack was a microbiologist. He was a strong influence in her life and she was devastated by his death from cancer when she was 10 years old.
Roxon was educated at the Methodist Ladies' College in the suburb of Kew in Melbourne, Victoria. She completed a Bachelor of Arts and a Bachelor of Laws (Hons) from the University of Melbourne before working as Judge's Associate for the Hon. Justice Mary Gaudron in the High Court of Australia. She was a Union organiser for the National Union of Workers, and an Industrial Lawyer with Maurice Blackburn and Co. until 1998, when she was elected to the House of Representatives.
A member of the Opposition Shadow Ministry from 2001, Roxon has served as Shadow Minister for Children and Youth; Shadow Minister for Population and Immigration; Shadow Attorney-General, and Assisting the Leader on the Status of Women; and Shadow Minister for Health. She has been a member of House of Representatives Standing Committees on Industry, Science and Resources; and Legal and Constitutional Affairs; and served on the Joint Select Committee on the Republic Referendum in 1999. In 2003, Roxon was a member of the Parliamentary Delegation to Syria, Lebanon and Israel.
She was Minister for Health and Ageing in the Rudd Government (2007-2011) and was appointed Attorney General in the Gillard Government of 2011-2013.
Read
Events
2014 - 2014

Inducted into the Victorian Honour Roll of Women
Digital resources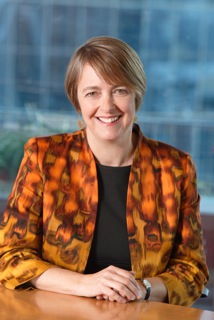 Title: Nicola Roxon
Type: Image
Date: 3 May, 2023