Entry type: Person
Entry ID: AWE0488
Savage, Ellen
(1912 – 1985)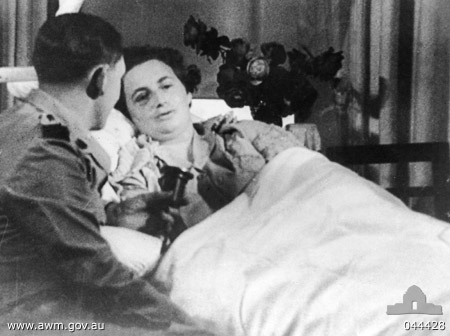 Born

17 October, 1912, Quirindi New South Wales Australia

Died

25 April, 1985

Occupation

Servicewoman
Summary
For lifesaving after the ship Centaur was attacked by a Japanese submarine, Lieutenant Ellen Savage was awarded the George Medal on 22 August 1944.
Details
Ellen Savage joined the Australian Army on 18 November 1941. She was one of 12 nurses posted to the hospital ship Centaur. At dawn on 14 May 1943, while sailing between Sydney and Port Moresby, the ship was torpedoed by a Japanese submarine off the Queensland coast. Only having time to grab a lifejacket, Lieutenant (Lt) Savage jumped into the sea before the ship went down. Managing not to be sucked into the whirlpool, she found a piece of debris to help her stay afloat. She and other survivors drifted until they were able to tie-up with other rafts. During the thirty-four hours that they floated, before being picked up by the US destroyer Mugford, Lt Savage attended to the wounded without disclosing the extent of her own injuries.
For her courage Lt Ellen Savage became the second Australian woman to be awarded the George Medal.
Read
Published resources
Resource Section
Book
Resource
Digital resources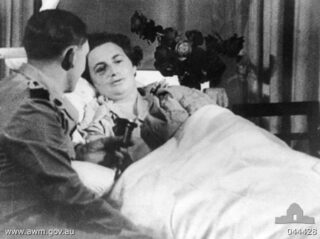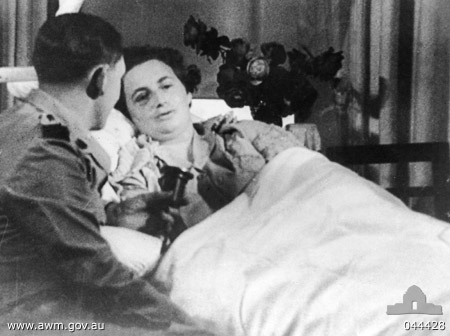 Title: Sister Ellen Savage
Type: Image
Description: Sister Ellen Savage, Australian Army Nursing Service (AANS), being interviewed at Greenslopes Army Hospital about 7 or 10 days after her rescue from the hospital ship Centaur.
Date: 3 May, 2023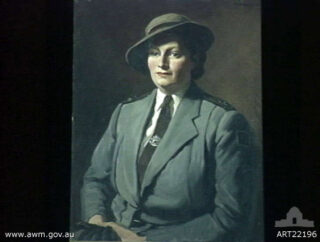 Title: AWE0488gb.jpg
Type: Image
Date: 3 May, 2023