Entry type: Person
Entry ID: IMP0139
White, Vera Deakin
(1891 – 1978)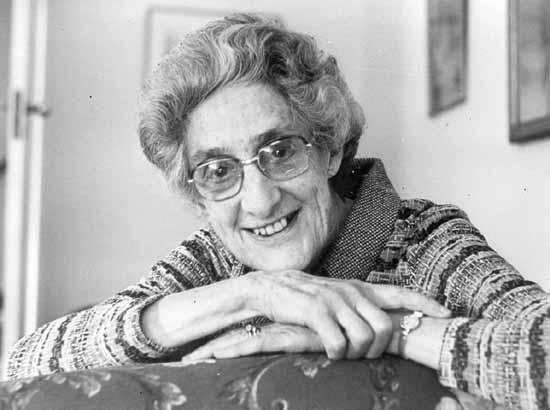 Born

25 December, 1891

Died

31 December, 1978

Occupation

Charity worker
Summary
Vera White (née Deakin) the daughter of Australian Prime Minister Alfred Deakin and his philanthropic wife Pattie was appointed an Officer of the British Empire for her work with the Red Cross during the First World War. She received her award on 15 March 1918.
Details
Vera Deakin was born at "Llanarth" South Yarra, the youngest of the three daughters of Alfred and Pattie Deakin. She was educated first by her aunt – Catherine (Katie) Deakin who was an accomplished pianist. Vera then attended the Melbourne Church of England Girl's Grammar School. She also studied the 'cello and singing'. In 1913 she travelled with her aunt as chaperone to Berline and Budapest where she was a student at the Singing School and conservatorium of Music.
During World War I, in 1915 with Winifred Johnson, she sailed to Cairo and set up, organised and administered the 'Wounded and Missing Enquiry Bureau' of the Australian Red Cross Society. In 1916, when Australian troops were sent to the Western Front, Vera and Winifred sailed to London, Vera with assistance of many Australian and English women including Lilian Whybrow (later Scantlebury) transferred the Bureau of London.
Vera was awarded the OBE for her work. This was the first ever civilian list. She worked there (voluntarily) until 1919 when she became engaged to Captain T W White of the Australian Flying Corps (the only Australian to have escaped from a Turkish prisoner-of-war camp). In 1919 she returned home to Melbourne as her father was ill, he died in October 1919.
Thomas White and Vera Deakin were married in March 1920, there were four daughters of the marriage – Lilian (Bennett) 1921-2002, Patricia (Sharp) 1923-, Shirley (Wadman) 1925-, Judith (Harley) 1929-.
From 1929 Thomas White was a Federal member of Parliament. His wife Vera did a great deal for the constituents of his electorate (Balaclava, now Goldstein), particularly when her husband was overseas in the RAAF in World War II.
Besides caring for her daughters, Vera was from 1931-39 a very active member of the Board of Management of the (Royal) Children's Hospital and President of the Auxiliaries. She help to found with (Lady) Ella Latham the Victorian Society for Crippled Children and Adults at the of the polio epidemic. Later she became president 1961-66, then Vice-president in 1966 and worked on their committees until she was in her late 80's. She was a member of the Limbless Soldiers Melba Welfare Trust from 1930. In 1935 she took her mother Pattie Deakin's place as Trustee of the Sir Samuel McCaughey Bequest for the education of the children of deceased or incapacitated soldiers. She was the founder and President of The Anzac Fellowship of the Women of Victoria from its inauguration in 1935 until the 1950's and then again from the 1960's until her death. She was for many years on the Council of the Melbourne Church of England Girls' Grammar School.
Prior to World War II she helped the Victorian Division of Red Cross organise Emergency Training Groups and helped put in motion the mobilisation plans is 1939 all over Victoria. She with Lilian Scantlebury were Divisional Commandants and Honorary Directors of the Inquiry Bureau, as well as the Prisoner of War Department and Message Service to Occupied Europe from 1939-46. She was Vice-Chairman of the Society from 1949-51when she went to London when her husband was appointed Australian High Commissioner in London. While in London she was on the Council for the Care of Cripples and represented Australian Red Cross at conferences. With her husband she promoted and supported the Australian Musical Association in London, and she and her husband were instrumental in the appointment of the first Social worker at Australia House.
Sir Thomas died in 1957 in Melbourne and Vera again became involved with Red Cross as a member of the Committee of the Red Cross Welfare Service and the first Chairman of the Committee for Music in Mental Hospitals. She also became patron of the Astra Music Society at its inception.
She died at her home in South Yarra aged 87 in 1978 and was cremated.
This entry was researched and written by Judith Harley, the youngest daughter of Vera Deakin White. Sources used to compile this entry: Australian Dictionary of Biography vol. 16 p. 535, Deakin papers at the National Library, family papers and Who's Who in Australia 1977.
Read
Archival resources
Digital resources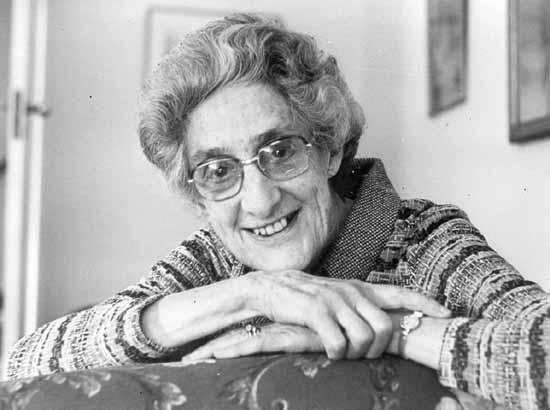 Title: Vera Deakin White
Type: Image
Date: 3 May, 2023
Related entries
Membership

Sister

Related Organisations

Related Concepts

Mother