Entry type: Person
Entry ID: AWE0463
Pemberton, Jean Keers
(1913 – 2001)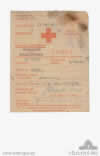 Born

21 October, 1913, Petersham New South Wales Australia

Died

7 December, 2001, Chichester England

Occupation

Servicewoman
Summary
Jean Greer (later Pemberton) enlisted in the Australian Army on 16 December 1940. Attached to the 2/10 Australian General Hospital she was posted to Malaya in 1941.
On 14 February 1942, Jean was one of the 65 nurses aboard the ship Vyner Brooke when it was sunk by Japanese bombing. After reaching the shore she was captured by the Japanese and was a Prisoner of War for the next three and a half years before being liberated.
Jean Greer was discharged on 23 September 1946 and married Scotsman Duncan Pemberton in Singapore in 1947.
The couple moved to England where Jean died on 7 December 2001.
Published resources
Resource Section

GREER, JEAN KEERS, Department of Veterans' Affairs, 2002, http://www.ww2roll.gov.au/script/veteran.asp?ServiceID=A&VeteranID=183031
GREER, JEAN KEERS, Department of Veterans' Affairs, 2002, http://www.ww2roll.gov.au/script/veteran.asp?ServiceID=A&VeteranID=318050
GREER, JEAN KEERS, Department of Veterans' Affairs, 2002, http://www.ww2roll.gov.au/script/veteran.asp?ServiceID=A&VeteranID=182712

Resource
Archival resources
National Archives of Australia, National Office, Canberra
Australian War Memorial, Research Centre
Digital resources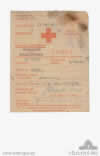 Title: Identity card : Sister J K Greer, 2/10 Australian General Hospital
Type: Image
Description: Part of the contents of a tropical uniform dress worn by NX70937 Sister Jean (Jenny) Keers Greer, of 2/10 Australian General Hospital, when the SS Vyner Brooke was sunk by the Japanese in February 1942. Sister Greer was subsequently taken prisoner of war. She used the dress and contents of her pocket throughout her captivity in Sumatra. The identity card was originally pinned inside her paybook. The paybook was of little use but her initial army training had stressed that the book was to be carried at all times, which accounts for its presence in her pocket at the time of the sinking of the ship. Identity card made by the British Red Cross Society, London.
Date: 3 May, 2023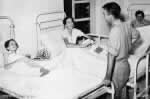 Title: AWE0463gb.jpg
Type: Image
Date: 3 May, 2023